We are a full-service chartered professional accounting firm.
At Vohora LLP, we have been providing accounting, tax, audit and assurance, and business advisory services for over 40 years. We work collaboratively with our clients to understand their financial goals. We then provide the expertise and services needed to achieve them. Our team of Chartered Professional Accountants (CPAs) specializes in helping individuals and businesses of all sizes with any of their accounting and tax needs.
What sets our firm apart is the strong relationships and trust that we build with our clients, as well as our focus on exceptional service and communication. Our growth and success are achieved by continuing to serve our clients with passion, integrity, and excellence. We pride ourselves in developing a reputation of always being readily available to answer any clients' questions and to ensure each and every client is given the care and priority they deserve to make timely business and financial decisions.
Vohora LLP was founded in Prince Rupert, BC in 1975, and over the next thirty years, we serviced clients in Prince Rupert and the related communities in Northern British Columbia. In 2006, we expanded our firm to the lower mainland, through organic growth and acquisitions and mergers with other practices in the area. We now have established offices in Vancouver, Surrey, Mission, and Prince Rupert, and service clients anywhere in British Columbia.
We offer full-service business advisory, tax, and accounting services. We specialize in the following areas:
Corporate and personal tax preparation, tax planning and compliance with Canada Revenue Agency filing requirements;
Audit, review and assurance engagements for financial statements for businesses of all sizes and from any industry;
Specialized tax planning and services, including reorganizations, tax implications on the sale of businesses and assets, and retirement and estate planning; and
Bookkeeping and financial reporting services.
We strive to provide traditional and innovative business and accounting services of exceptional value and superior quality to those we serve in a way that:
Recognizes the client as our most important asset
Fosters a partnership with our staff enabling them to reach and contribute to their full potential
Fulfills the highest standards of our profession, our clients and the public, and continually strives to set and uphold the highest ethical standards
Ensures healthy, sustained and mutually profitable growth
Provides rewards to our staff and partners for their effort, excellence and innovation
This allows us to enable all clients, employees, and partners to meet their goals and thereby service society.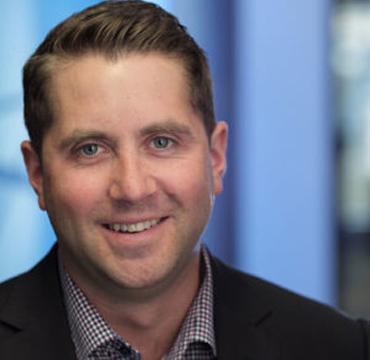 Jeremy Pierce

CPA, CA – Managing Partner

Primary office: Prince Rupert, BC

Jeremy is the managing partner of the firm and has extensive experience assisting his clients in all of their accounting, taxation, assurance and business advisory needs. This includes advising on corporation reorganizations, corporate and individual tax planning, mergers and acquisitions and succession planning.  Jeremy was born in Prince Rupert, BC and, after living in Vancouver from 2007 to 2018, he currently lives and manages Vohora LLP's Prince Rupert office where he services clients in Northern BC and in Vancouver. Jeremy is a CPA, CA (National Honour Role) and he recently was awarded the CPABC Early Achievement Award for his accomplishments. When not in the office Jeremy can be found on the golf course, fishing or spending time with his wife and son.
Ketan Vohora

CPA, CA – Partner

Primary office: Vancouver, BC

Ketan is the firm's dedicated assurance partner and is the chair of the firm's assurance group. He also acts as the firm's training and HR partner. Ketan oversees all audits and review engagements and also has a large variety of corporate and personal tax clients. He has extensive knowledge of assurance and accounting standards, including IFRS, ASPE, and ASNFPO, and he provides businesses with financial reporting advice and support. Ketan works primarily out of our Vancouver office but he is readily available at any of our offices as he services clients all throughout BC. As Ketan was born and raised in Prince Rupert, BC, he developed a love for sports and fitness. In his spare time, he enjoys golfing, going to the gym and playing soccer.
Praveen Vohora

FCPA, FCA – Partner

Primary office: South Surrey, BC

Praveen is the founding partner of Vohora LLP. After graduating from Norwich College, Norwich, UK with honors in Math & Physics, Praveen continued on his education to earn his degree from the Institute of Chartered Accountants in England & Wales in 1973. In 1976, he became a Member by Affiliation of the Institute of Chartered Accountants of BC (formerly ICABC and now CPABC). Praveen has extensive experience with all accounting and tax matters and is committed to service the needs of owner-managed businesses. As a result of his service to the profession and to the community, he was awarded a Fellowship (FCPA) from CPABC in 2015. Praveen's off-the-job interests include a passion for golf and when the weather does not permit, reading. Praveen also loves to travel with his wife and family.
Ricky Jaswal

CPA, CA – Partner

Primary office: South Surrey, BC

Ricky is a Partner working out of our Surrey office and is the firm's dedicated tax specialist. He completed his Tax In-depth program and has extensive experience dealing with all tax matters. Ricky specializes in dealing with corporate reorganizations, corporate and personal tax planning, and estate planning. Ricky has a wide range of accounting experience which enables him to provide relevant and timely advice and assistance to business owners with their internal accounting, periodic reporting, forecasting and ultimately the development and implementation of succession plans. When not in the office, Ricky enjoys playing soccer, basketball, hockey and snowboarding.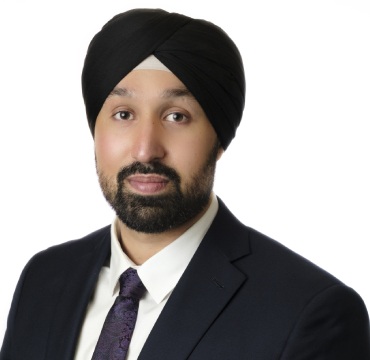 Raj Hothi

CPA, CA – Partner

Primary office: South Surrey, BC

Raj is the firm's tax partner who works primarily out of the South Surrey office. Raj oversees all tax engagements and has a large variety of corporate and personal tax clients. He has extensive knowledge of purchase and sale of business, complex corporate reorganizations, trusts and estate planning and he specializes in advising clients in a wide range of tax and business matters. He has completed all three levels of CPA Canada's In-Depth Tax Course and is currently working towards the Trust and Estate Practitioner Designation.

Languages: Punjabi (speaking)
Hobbies: When he is not in office, Raj enjoys spending time with his family and friends, working out and watching sports.
Rimple Cheema

CPA, CA – Partner
Primary office: Vancouver, BC
Rimple is our partner who works primarily out of our Vancouver office. She graduated from the University of British Columbia in 2010 with a Bachelor of Commerce degree and received her CPA designation in 2014. She has over 10 years of experience assisting and advising a large variety of corporate and personal tax clients from all over Northern BC and the Lower Mainland. She specializes in providing accounting, tax, and business advisory services to small and medium-sized owner-managed businesses. She also has extensive experience with specialized tax planning, including estate planning, corporation reorganizations or buying/selling a business.
Languages: English, Punjabi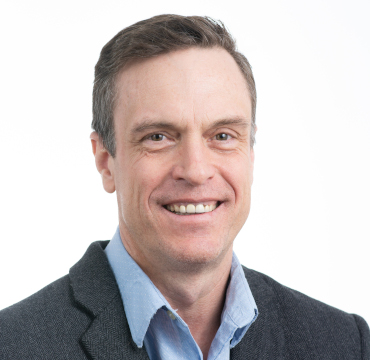 Steve Kietzmann

CPA, CA – Partner

Primary office: Terrace, BC

Steve is our partner who works primarily out of our Terrace office. He qualified at Deloitte in 2000 and worked in both public practice and industry in South Africa and London before moving to Terrace, BC, in early 2009. He has been in public practice ever since with a focus on assurance work. He has extensive experience in the audit of First Nations, and their economic development entities, Municipalities, School Districts and Not for Profit organizations and is passionate about building meaningful long-term working relationships with clients.

Hobbies: He appreciates the community of small-town life, fresh air, mountains, and manageable commutes. You will find him running, fishing, curling, and snowboarding/skiing in his spare time.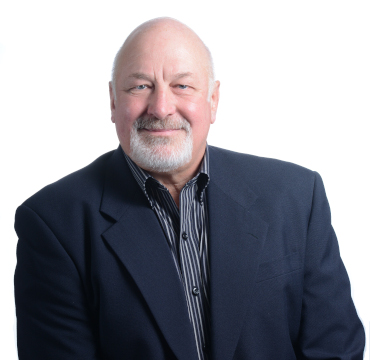 Ernie Dusdal

CPA, CA – Partner

Primary office: Terrace, BC

Ernie is our partner who works primarily out of our Terrace office. He has worked out of the Terrace office since 1982 which has allowed him to work in virtually all areas of accounting. He manages a large portion of the assurance function which covers Municipal, First Nations, School Districts and not-for-profit clients. He also has extensive experience with both corporate and personal tax and estate planning.

Hobbies: Ernie enjoys bashing the golf ball around with his friends and spending time with his family which includes four grandchildren.
Dorian Callison

CPA, CA – Partner

Primary office: Smithers, BC

Dorian grew up in Smithers and has lived there most of his life. He initially worked in Forestry, graduating from UBC with a Bachelor of Science in Forestry. Eventually Dorian decided to follow in his parent's footsteps and pursue a career in accounting. He enjoys hockey in the winter and slo-pitch in the summer. He volunteers with various organizations in the community. Dorian obtained a diploma in accounting from the UBC Sauder School of Business in 2003. He then entered the CA School of Business, while training in Carlyle Shepherd & Co.'s Terrace office. Dorian obtained his CA designation in 2006 and subsequently moved home to Smithers.
Alliott
Group
Vohora LLP – CPAs and Business Advisors is a proud member of Alliott Group. Through our international affiliation we are connected to over 180 member firms in some 80 countries.
Membership allows our firm to both retain and attract business through the ability to connect with likeminded professionals in other jurisdictions. Members exchange, benchmark and share know-how and best practice information on both a technical and practice management level.
For our clients, this means access to the knowledge base of global accounting experts and the ability for our firm to provide services throughout the world. As technology develops and businesses continue to grow on a global scale, we utilize this affiliation to accommodate the growth of our clients.