We offer traditional and virtual bookkeeping services to business clients in many industries.
One of the most challenging aspects of owning and operating a business enterprise is the bookkeeping. While it can be time-consuming, it is also essential to keep your business operating smoothly, give you a clear picture of how your business is performing, and protect yourself in case of any questions or audits that may occur. If you need help with bookkeeping, don't hesitate to reach out to us at Vohora LLP. We have decades of experience with bookkeeping in a wide variety of industries, and we can help you keep your records in order.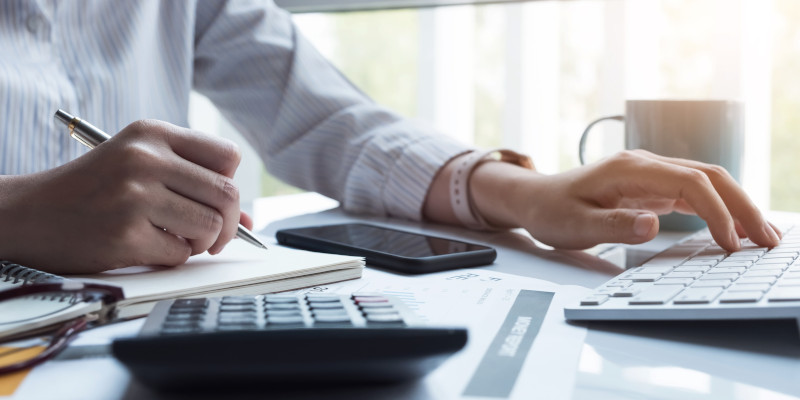 We offer both traditional and virtual bookkeeping services to business clients in many industries.
Traditional Bookkeeping Services: These include either monthly or quarterly bookkeeping services as preferred, monthly bank reconciliations, preparation and filing of your GST and PST returns, and filing of other special returns such as WCB or EHT.
Virtual Bookkeeping Services: If you prefer to use cloud storage and applications, we can help you set up bookkeeping via QuickBooks, Sage, Xero, or another accounting service. We can help you make the most of available financial reports and help with CFO controller needs, business advising, taxes and assurance, and more, all online and easily accessible from anywhere at any time.
Because of our ability to provide virtual bookkeeping, we are able to help businesses in Coquitlam, British Columbia, as well as other areas. We are a full-service chartered professional accounting firm, and bookkeeping is just one of the services we can offer your business. Contact us now to experience our passion, integrity and excellence in bookkeeping.
---
At Vohora LLP, we offer bookkeeping services for clients in Vancouver, Surrey, Prince Rupert, Smithers, Terrace, Langley, Abbotsford, Coquitlam, Burnaby, Richmond, and Mission, British Columbia.