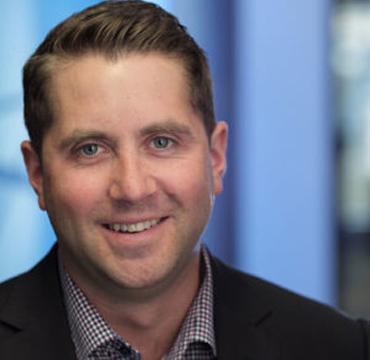 Jeremy Pierce

CPA, CA – Managing Partner

Jeremy is the managing partner of the firm and has extensive experience assisting his clients in all of their accounting, taxation, assurance and business advisory needs. This includes advising on corporation reorganizations, corporate and individual tax planning, mergers and acquisitions and succession planning.  Jeremy was born in Prince Rupert, BC and, after living in Vancouver from 2007 to 2018, he currently lives and manages Vohora LLP's Prince Rupert office where he services clients in Northern BC and in Vancouver. Jeremy is a CPA, CA (National Honour Role) and he recently was awarded the CPABC Early Achievement Award for his accomplishments. When not in the office Jeremy can be found on the golf course, fishing or spending time with his wife and son.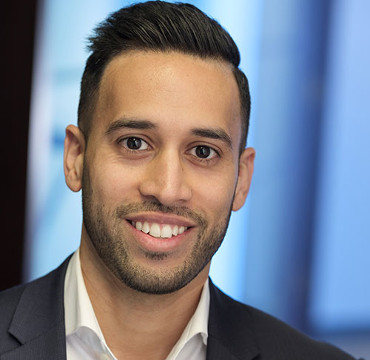 Ketan Vohora

CPA, CA – Partner

Ketan is the firm's dedicated assurance partner and is the chair of the firm's assurance group. He also acts as the firm's training and HR partner. Ketan oversees all audits and review engagements and also has a large variety of corporate and personal tax clients. He has extensive knowledge of assurance and accounting standards, including IFRS, ASPE, and ASNFPO, and he provides businesses with financial reporting advice and support. Ketan works primarily out of our Vancouver office but he is readily available at any of our offices as he services clients all throughout BC. As Ketan was born and raised in Prince Rupert, BC, he developed a love for sports and fitness. In his spare time, he enjoys golfing, going to the gym and playing soccer.
Praveen Vohora

FCPA, FCA – Partner

Praveen is the founding partner of Vohora LLP. After graduating from Norwich College, Norwich, UK with honors in Math & Physics, Praveen continued on his education to earn his degree from the Institute of Chartered Accountants in England & Wales in 1973. In 1976, he became a Member by Affiliation of the Institute of Chartered Accountants of BC (formerly ICABC and now CPABC). Praveen has extensive experience with all accounting and tax matters and is committed to service the needs of owner-managed businesses. As a result of his service to the profession and to the community, he was awarded a Fellowship (FCPA) from CPABC in 2015. Praveen's off-the-job interests include a passion for golf and when the weather does not permit, reading. Praveen also loves to travel with his wife and family.
Ricky Jaswal

CPA, CA – Partner

Ricky is a Partner working out of our Surrey office and is the firm's dedicated tax specialist. He completed his Tax In-depth program and has extensive experience dealing with all tax matters. Ricky specializes in dealing with corporate reorganizations, corporate and personal tax planning, and estate planning. Ricky has a wide range of accounting experience which enables him to provide relevant and timely advice and assistance to business owners with their internal accounting, periodic reporting, forecasting and ultimately the development and implementation of succession plans. When not in the office, Ricky enjoys playing soccer, basketball, hockey and snowboarding.
Ernie Dusdal
Ernie was born and raised in Terrace and has no intention of leaving. He loves the beauty of the area, having actual seasons and the incredible lack of traffic. Not many people can get to work in less than a minute. Ernie enjoys golfing at our incredibly scenic course, Skeena Valley Golf Course, and hunting in the fall.
Ernie joined the firm as a raw junior in 1982 and became a partner in 1991. He is involved in all phases of public practice and enjoys dealing with the difficult problems. The wide variety of clients that Ernie deals with gives him intimate knowledge of items that impact our clients.
Steve Kietzmann
Steve grew up in South Africa and spent a year in Terrace as a Rotary youth exchange student. The marketing campaign worked and Northwestern BC seemed the logical place to raise a family. He really appreciates the fresh air, mountains, fishing, curling (hurry hard!), snowboarding, the vibrant arts scene and the two-minute commute.
Steve qualified as an accountant at Deloitte, a major international accounting firm, in 2000 and worked in both public practice and industry in South Africa and London before joining CS&Co., Terrace, in early 2009. He is passionate about working with clients and enjoys building meaningful long-term business relationships.
Dorian Callison
Dorian grew up in Smithers and has lived there most of his life. He initially worked in Forestry, graduating from UBC with a bachelor of Science in Forestry. Eventually Dorian decided to follow in his parent's footsteps and pursue a career in accounting. He enjoys hockey in the winter and slo-pitch in the summer. He volunteers with various organizations in the community.
Dorian obtained a diploma in accounting from the UBC Sauder School of Business in 2003. He then entered the CA School of Business, while training in Carlyle Shepherd & Co.'s Terrace office. Dorian obtained his CA designation in 2006 and subsequently moved home to Smithers.